Escape the Ordinary… creating EPIC celebrations worldwide.
Aisle Plan Your Day is an award-winning, boutique wedding & event planning company, that specializes in producing epic destination wedding experiences around the globe. Founded in 2006, we have been planning and executing celebrations that are authentic to each of our couples. Instead of sharing your "I do's" with strangers at a busy All-Inclusive resort, Aisle Plan Your Day provides alternatives to the typical resort wedding. We have established connections & relationships with top wedding venues & properties around the globe. We love collaborating with local talent and leading industry wedding professionals worldwide to offer our clients the best available options. A destination wedding is a rare opportunity to have everyone you love in one place. Our goal is to flawlessly execute experiences … for life's most important moments. We understand how to manage the responsibilities of overseeing all of the details  and want more than anything, to give you and your guests the experience of a lifetime. 
Hi there… I'm Monica, Nice to Meet You!
I am the owner & founder of Aisle Plan Your Day. Weddings are my passion, and destination weddings are my specialty. I feel so incredibly fortunate to have found what I love to do in this life… and that is creating extraordinary & epic celebrations across the globe for my couples.
Planning a destination wedding to a country you may have never visited can be a daunting task, but this is where I come in. I know what it takes to produce celebrations abroad, and with my 15 years of experience in planning destination weddings, I am confident I can help you create some magic! A wedding day is no ordinary day and involves so much more than how it looks. We believe that every successful celebration begins with impeccable planning and communication and our goal is to capture every detail and ensure that nothing is overlooked. 
I place a strong emphasis on creating authentic relationships and providing exceptional service to my couples throughout the entire process. I provide onsite coordination services in destination to ensure that your wedding day runs smoothly and that my couples can truly enjoy their time in paradise. I am there to create those "once in a lifetime" experiences for you and all of your guests.
I am a firm believer in being accessible to the everyday couple and am proud to work within any budget and at any stage of your planning process. I welcome couples of all cultures & backgrounds, and I believe that every couple deserves to have a dedicated professional in their corner.
We provide an alternative to planning the typical resort wedding. We source the perfect private wedding venue within close proximity to your resort. This allows our couples the opportunity to fully customize every aspect of the wedding, down to the finest of details. There are no pre-set resort wedding packages to select from here! We believe that every couple is unique, and your wedding should be too. We believe that planning a wedding should be fun! Let us prove it to you!
Planning & Travel Services
There are no shortage of beautiful destinations and wedding venues around the world, and this is where we come in! Aisle Plan Your Day has partnered with an Elite Travel firm that specializes in Group Romance Travel. We offer our clients the luxury of an "All-In-One" destination planning & travel service team. We guide you in selecting the perfect destination and map out the entire process for you every step of the way. 
Our approach is a collaborative experience, where we listen to our clients and share in the creative process. No matter what your dream wedding looks like, let's make it a reality. We create all of our designs from scratch based on a detailed wedding questionnaire that you complete. We will create visual concepts & oversee every single detail of the entire wedding planning process. We want to inspire you. Aisle Plan Your Day also offers onsite coordination and personal concierge services.

She made wedding planning fun, the way it should be. Monica, you were the best investment we could have ever made in our wedding.
Monica was truly a priceless addition to our destination wedding planning & celebration. I would highly recommend her to any couple who don't want to get bogged down in the details and would rather enjoy each moment to the fullest.
I really don't know if words can describe how important a role Monica played when we were planning our wedding. From the beginning she was very organized and intentional about making our day special, making it about us. Our day was beyond magical and you can tell that she is someone who truly enjoys her craft.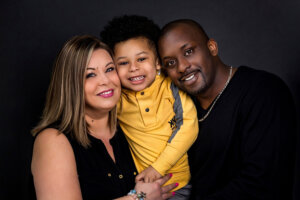 Hi…I'm Monica, and I am just an average girl who is obsessed with love, my family, exploring the world and meeting new people. I am
Read More »